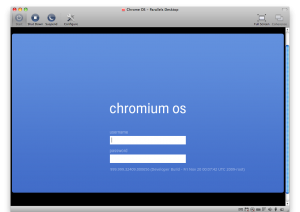 Google has launched the source code for their new Google Chrome OS as open source under the GPL license, Google Chromium.
You can go the Google Chromium site and look for the Source code and build a custom version.
People out there also build a pre-build for VMware and Parallels virtual environments. You can download the Parallels version (pvm) file using the following torrent.