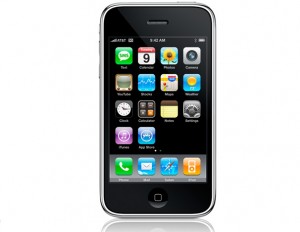 I bought my first Apple product, i.e. Apple iPhone 3G. I was the second person to buy the iPhone 3G from Hyderabad's Airtel showroom when it launched in India on 22 August, 2008. I preferred for a black 16GB handset, simply magnificant in the first look. I should say Apple has a class of style for every thing. However it was Rs.5,100 extra from the base 8GB model (8GB for Rs.31,000 and 16GB for Rs.36,100), but I have always preferred a better configuration in gadgets.
It's already been around 1 month I have used it and I had come the following conclusion
Points to avoid
Short battery life (Might be I am using push mail).
Higher cost (But at least no additional monthly commitments).
Points to go for it
Big storage.
iPod.
Light and sleek.
Best User Interface.
Lots of free applications at one single place, i.e. App Store.
Last but not least………………………it's Apple after all.
Well to be true, I am satisfied with it.
I will keep posting about my experience of iPhone 3G.